Mono Paris
I arrived back in Paris after a great trip back on the sleeper train — I got a good rest in my cabin and the breakfast was lovely. The evening before was bizarre — travelling through northern Spain and into southern France, I decided to have a late dinner in the restaurant car. I was the last person to eat and had the restaurant car almost to myself, with only an American couple and the waiter to keep me company. We hit the border at around midnight — a strange world of railway sidings and shadowy figures huddling around cigarettes in the cold. We stopped and started, crawled and stuttered through the yard, our paperwork checked and the train searched for illegals. It felt like it should have been in black and white, it was wonderfully old school. I imagined Harry Palmer jumping off the train and running in to the shadows, his collar pulled tight around his head.
So arrival in Paris was a shock after the lovely weather of Barcelona — cloudy and grey, I resigned myself to a day spent indoors and out of the gloom. I took this as an excuse to photograph in black and white, as colour (particularly on my little runaround camera) would have looked so muddy. A day of exhibitions, I thought, would be the perfect end to the holiday.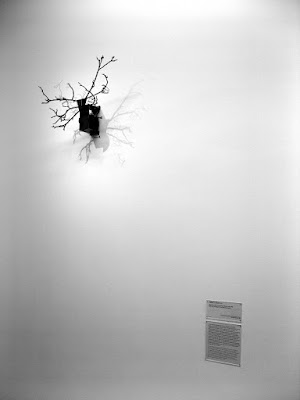 First stop had to be the Pompidou — the French and Spanish have really got it sorted with free WiFi, it's everywhere! On entry to the Pompidou the signs proudly proclaim it, and within a few minutes you're up and running with an hour and a half's free access. This makes it a great place to start the day in Paris, you can sit in the café and suck down a café au lait checking your email and looking up the exhibitions you want to see. It really shows up our free access in cultural spots like the Tate and South Bank, where the contact is intermittent and usually prohibitively expensive.
While I was there I checked out some of the exhibitions, mostly not noteworthy but I took a second look at the Richard Rogers exhibit. Excellent models and interesting curation make this worth a look. In the permanent collection I wandered around my favourite pieces such as Rebecca Horn's beautiful piece, "Dead Drunk Deer in Champagne Dreams", 1988 (shown above).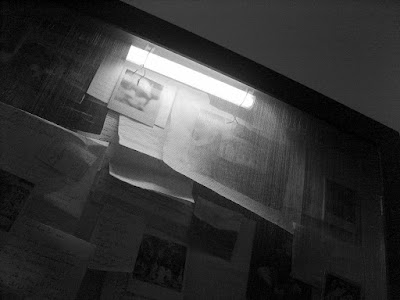 Also on the agenda for a repeat viewing were Christian Boltanski's haunting autobiographical work, "La Vie impossible de C. B.", 2001 (shown above), and Joseph Beuys' "Plight".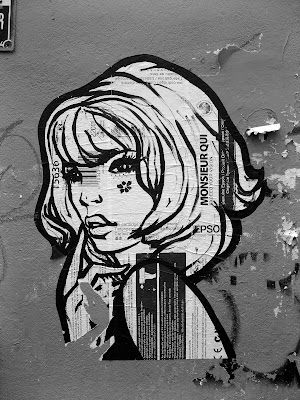 After an aborted mission to the Musée d'Art Moderne de la Ville and Le Palais de Tokyo (both closed, I really must learn to check opening times before I travel miles to see exhibitions) I headed back into the streets of the Marais for coffee and food. From there I spent a good few hours wandering the side streets looking for new images and work. The piece above is by far my favourite piece for a long time, found near the Pompidou.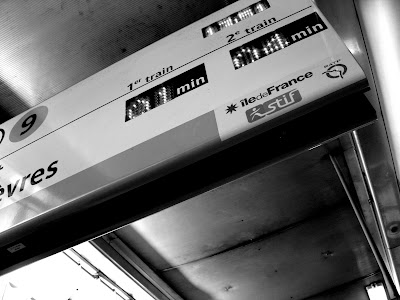 So a grey and gloomy day in Paris became a productive and interesting roam around the creative edges of this wonderful city. I'm sad I didn't get to see Loris Gréaud's interesting piece at the Palais de Tokyo, "Cellar Door", but I might still catch it before it ends. I looked forward to the Eurostar home though, tired from walking for four days and in need of an excuse to rest and read. The time had come to head to Gare du Nord and back to St. Pancras.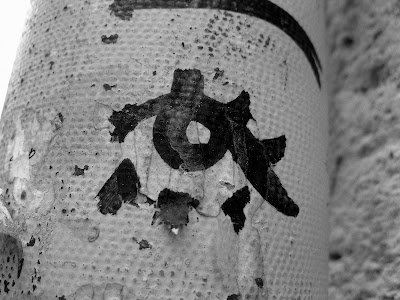 All in all, a very good end to a very good weekend. I can't wait to go back to Barcelona and I'm already looking at dates for my next visit. Watch this space.
---
Published:

Feb 26 2008 / 1:56 pm
Categories: