Waking in Barca
Well the extra strong beer on the train did the trick and I was out like a light! I woke again in the early hours, sober and dehydrated, and I spent the next few hours restless but resting. I must have nodded off again as I was woken with a start at 8am — we were arriving in Barcelona early. Pulling the curtains apart I was hit by beautiful clear skies and bright sun.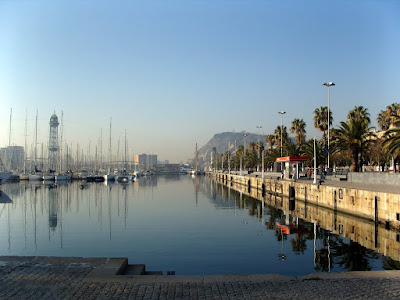 Finding a hotel in the Born area was easy — the location is ideal and my room is lovely, although I only have it for one night. I found another hotel nearby, albeit almost double the price — Barcelona is booked up fairly solidly for Saturday night and so I decided to treat myself to a nice hotel. I can relax and enjoy my evening now.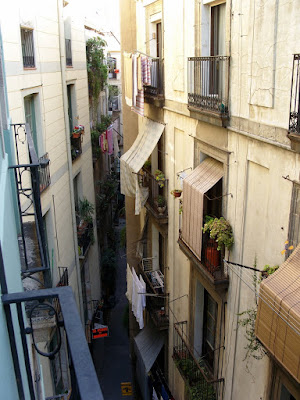 I fell in love with Barcelona the moment I stepped out of the station, what a beautiful city. Once I'd dumped my stuff in the room and freshened up I hit the streets in search of a decent coffee — not hard here — I headed to the Santa Caterina food market and found a lovely little café to recharge and conceive my plan for the day. I figured to explore the streets, hit a few coffee shops and catch some exhibitions — nothing too ambitious, I was still tired from the journey.
The day was lovely — I happily wandered the streets in just my t‑shirt as the sun was bright and warm. The coffees were great, although getting decaf has been a problem as not many seem to understand descafeinado and I've been having full-caff instead. Sasha's pick of the cafés, Rodko, turned out to be an absolute gem, just around the corner from both hotels and an oasis of calm (and they do decaf). I'll be returning there a couple more times before I leave I'm sure.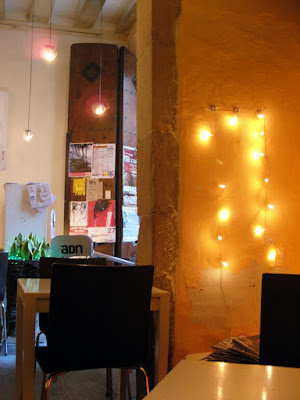 The CCCB and MACBA exhibition centres provided some visual distractions for the afternoon, although apart from the photography of Lothar Baumgarten at the MACBA there was little to inspire, fun all the same.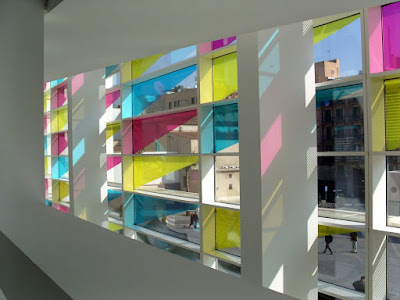 An attempted coffee at the lovely Bar Ra had to be postponed as it was absolutely mobbed — this sun trap is very popular but I'll try for brunch tomorrow.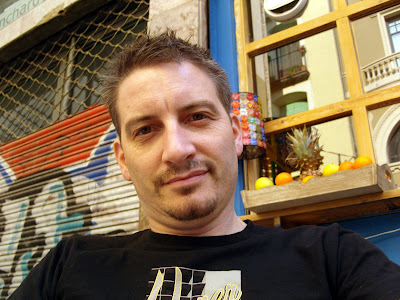 As for this evening — I fancy a wander down to the port to watch the sun go down, but first I have to find myself some tapas. I'm absolutely starving.
---
Published:

Feb 22 2008 / 5:22 pm
Categories: